Regular price
$24.99
Sale price
$19.99
Unit price
per
Sale
Sold out
View full details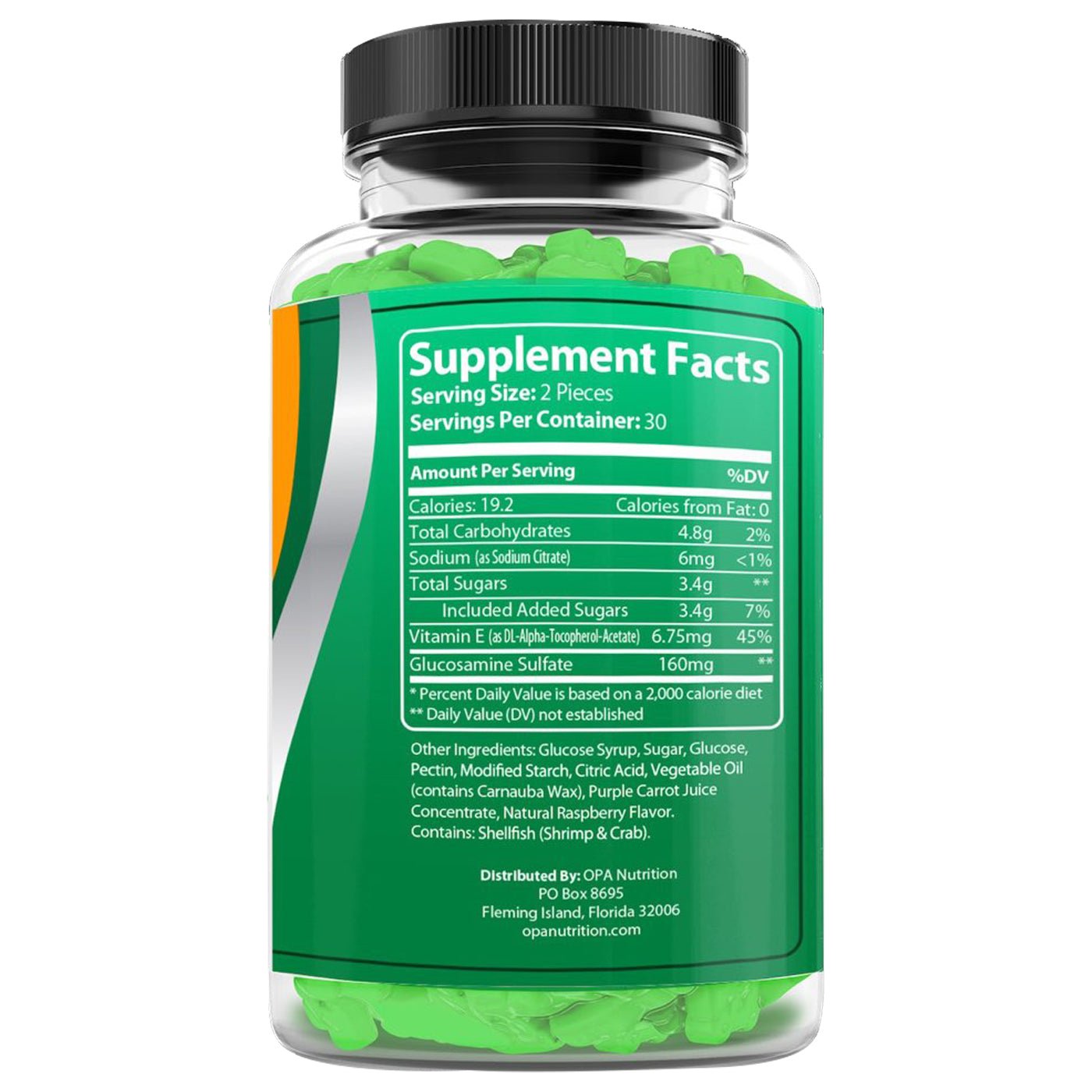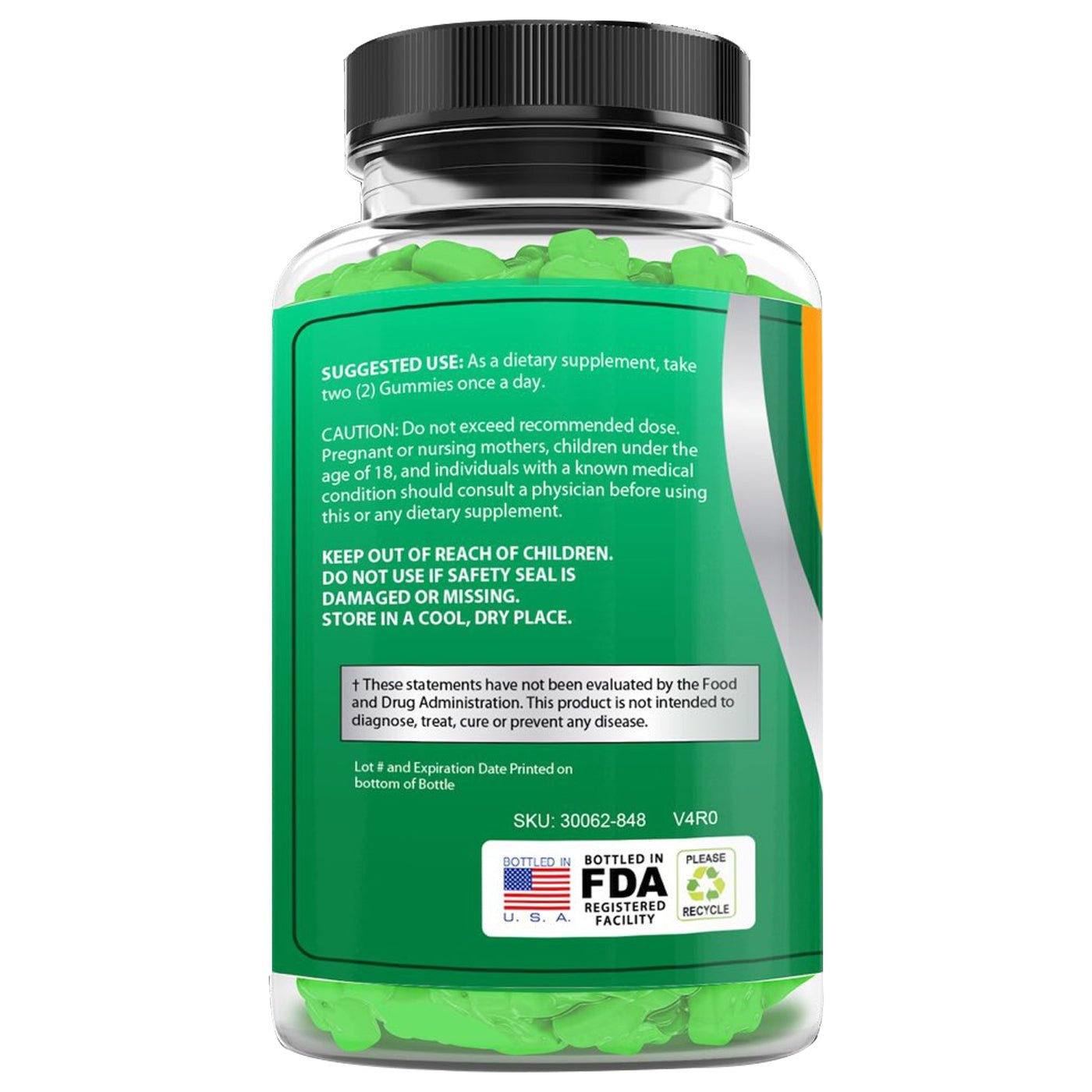 Discover Glucosamine Gummies: Boost Your Wellness Naturally
Dive into the world of glucosamine gummies – a delightful, natural approach to supporting joint health. Chewable and delicious, these gummies offer an alternative for those who dislike pills or capsules. Enriched with essential ingredients, our glucosamine gummies are not just a treat for your taste buds, but a nod to your well-being. Dive deeper to understand the features and benefits, minus any medical claims, of course!
Features:
Tasty & Easy to Consume: Forget the hassle of swallowing pills! Our glucosamine gummies come in delightful flavors, making them a pleasure to consume daily. Plus, they're suitable for adults of all ages.
Natural Ingredients Inside: Our formula is carefully crafted with nature's best. Every gummy is infused with not just glucosamine, but also complementary ingredients to provide a holistic experience.
Portable & Travel-Friendly: Carry wellness in your pocket! These gummies come in a secure container, making them perfect for on-the-go, whether you're heading to work, the gym, or globetrotting.
Ingredients:
Glucosamine Sulfate
Vitamin E
Frequently Asked Questions:
Q: What is glucosamine sulfate?
A: Glucosamine sulfate is a compound found in the fluid surrounding joints and is also derived from shellfish shells. It is a common ingredient in supplements that target joint health, though individual results may vary.
Q: What are the benefits of glucosamine sulfate?
A: Glucosamine sulfate is associated with supporting joint health. People take it with the hope of maintaining cartilage and joint function. Its use is rooted in a desire for natural joint support.
Q: How to get glucosamine naturally?
A: Glucosamine can be found in the shells of shellfish like shrimp and lobster. While not usually consumed directly, these shells can be used to make broths. Bone broths, made by simmering animal bones and tissues, might also contain glucosamine.
Q: Which is better for arthritis collagen or glucosamine?
A: Both collagen and glucosamine are ingredients in joint health supplements. Collagen is a protein involved in connective tissues, and glucosamine is associated with cartilage and joint function. Individual preferences and needs determine the choice between them. Always consult with a healthcare professional for personal advice.
Q: When to take glucosamine gummies?
A: For glucosamine gummies, it's best to follow manufacturer recommendations. Some people take them with meals, while others might choose a consistent time of day. As always, it's a good idea to seek guidance from a healthcare professional regarding their use.
*These statements have not been approved by the Food and Drug Administration. This product is not intended to diagnose, treat, cure, or prevent any disease. Testimonials found at opanutrition.com are unverified results, and may not reflect the typical purchaser's experience, may not apply to the average person, and are not intended to represent or guarantee that anyone will achieve the same or similar results.